Thank you to our new and renewing members!

Short Term Rental  Code DRAFT  Ordinance Unincorporated Areas San Bernardino County
SHORT-TERM RESIDENTIAL RENTAL CODE
§ 84.28.010 Purpose.
The purpose of this Chapter is to establish permit procedures, maintenance and operational standards, and enforcement and administrative processes for the regulation of single family residential structures used for transient occupancies in the unincorporated portions of San Bernardino County.
For more information click here.
Seeking Bookkeeper at Joshua Tree Chamber of Commerce 
We are looking for a bookkeeper
Quick Books skills
Accounts Payable
Enter Data  2 hours per week.
Apply with skill sets and experience to
PresidentJTChamber@outlook.com
Meeting Space Available for Rent
Click here for more information.
Each month we will choose and feature a new Member of the Month in the newsletter. To be included, send an email to director@joshuatreechamber.org
Joshua Tree Downtown Map
The Downtown Map and Business Directory is now available at the Chamber office, downtown locations and is being distributed to many outside locations. Download a copy here > Advertise for the next edition of the map, spaces are filling up fast! more info >
Seeking Volunteers, Donations and Board Members
more info >
Chamber office hours: 10-12 Tuesday, Wednesday and Thursday.
6448 Hallee Road, Suite 10 (in Sam's Plaza) 760.366.3723
BoxoHOUSE Artist Open House
Open House for Hannah Hughes, artist in residence
@BoxoHOUSE, Joshua Tree
Sunday December 20, 2015
2-5pm
Please join us for an open house for artist in residence Hannah Hughes. Hannah will present an installation incorporating live actions, based on themes researched during her residency.
BoxoHOUSE is located at 62732 Sullivan Road, Joshua Tree, CA 92252. Highway 62 to White Feather, south on White Feather to Sullivan, west on Sullivan). Please do not use GPS though Google Maps is correct.
Read further about Hannah and the event here.
Hi-Desert Cultural Center
Photo of 2014 Festival winners, L.A-based improv group "White Women" with honoree Hal Williams.
All improv groups, sketch groups, and stand-up comics are invited to submit their entry to be a part of the 2016 Joshua Tree International Improv/Comedy Festival and take advantage of the super early bird discount that ends December 31, 2015.  The upcoming festival is a production of the Hi-Desert Cultural Center, a non-profit 501(c)(3) organization, and is directed by Jeanette Knight.  All entries are welcome through the online submission portal at jtimprovfestival.org, where interested performers will also find additional festival and submission information.
For more information, contact Jeanette Knight at jknight@hidesertculturalcenter.org .
Call for Art: January Art Show at the Beatnik Lounge

The Stars We Are – January Art Show @ The Beatnik
Saturday January 9, 6pm
Artist submissions requested!!
We all feel it, dream it, express it…this January, we celebrate it.
In the words of some of our fine friends:
"We are stardust…we are golden…we are billion year old carbon…" – Joni Mitchell
"The cosmos is within us. We are made of star-stuff. We are a way for the universe to know itself." – Carl Sagan
"You're made up of the same stuff as that original star…" – Ted Quinn
For more information on this event or to submit artwork, poetry, or spoken word, please email Deborah Tobin.
Gallery 62
Saturday, December 12, from 6-8 pm, Gallery 62, located at 61871 Hwy 62 in Joshua Tree will hold an opening reception during Joshua Tree's 2nd Saturday Artcrawl.
Local artists have created fine arts gift items all priced under $100 in the new exhibit "Seasonal Sensations."Gallery 62 is open Friday through Sunday 11-5 pm (except Christmas Day and Jan 1st) and the gift show will be open through Jan 3rd.
Gallery 62 is the permanent base and home gallery of the Morongo Basic Cultural Arts Council, host of the annual Hwy 62 Open Studio Art Tours. More information can be found at http://www.hwy62arttours.org/gallery62.php
Copper Mountain Closed for Winter Break 
Copper Mountain College will be closed for Winter Break December 25th through January 1st and will reopen on Monday, January 4, 2016 with normal operating hours.  Please be aware services such as the Online Help Desk and waitlist notifications will not be operating during the break. Online registration will continue through CMC's Winter Break via the MyCMC Portal at cmccd.edu.  New or returning students can continue to submit applications during this time.
Copper Mountain College would like to wish everyone a happy and safe holiday season.
Call for Art: "A Walk in the Park"

"A Walk in the Park: Celebrating 80 years of Joshua Tree National Monument/Park and 100 years of the National Park Service" is the theme for the next Art in Public Places exhibition at Twentynine Palms Visitor Center & Art Gallery and Chamber of Commerce, 73484 29 Palms Hwy. in Twentynine Palms, from Jan. 8 to March 25, 2016.
Desert artists are invited to bring an original piece of art to the visitor center on Friday, Jan. 8, between 11 a.m. and 1 p.m., or contact PAAC liaison Jon Beard at (760) 367-7562 for an alternate delivery time prior to Jan. 8.
Mil-Tree at Taylor Junction
Come learn more about Mil-Tree this Saturday at Taylor Junction Art Gallery
During this months opening featuring DIANE BEST
NEW WORKS ON PAPER & WOOD
TAYLOR JUNCTION
61732 29 PALMS HWY, JOSHUA TREE, CA 92252
DEC. 12 – JAN. 3, 2016
6 pm – 9 pm
Joshua Tree National Park Free Days 2016 
January 18 – Martin Luther King, Jr. Day
April 16-24 – National Park Week
August 25-28 – National Park Service Birthday Weekend
September 24 – National Public Lands Day
November 11 – Veterans Day
Read more information here
Joshua Tree Clean Team

Every 2nd, 4th, 5th Wednesday
7:00 A.M. – 8:00 A.M. June, July, August, September
8:00 A.M. – 9:00 A.M. All Other Months
There will be Trash Bags, Grabber Sticks and Gloves Available
For More Information Call – 760 366-8415
Coming up at the Desert Institute
The BLACK ROCK LECTURE series will return to it's original venue: the Black Rock Ranger Station on the third Friday of the month. Here is the current schedule of speakers and their topics:
JANUARY 15 – Joe Zarki, retired Chief of Interpretation, will be discussing his new book on the history of Joshua Tree National Park
FEBRUARY 19 – Jay Theuer, archaeologist of Joshua Tree National Park, will be discussing current issues of archaeology in the park.
MARCH 18 – Jamie Haney, Joshua Tree resident, will be talking about her solo hike of the Pacific Coast Trail.
THESE LECTURES BEGIN AT 7PM AND ARE FREE. NOTE: the Copper Mountain College panel seminars will be moved to the FIRST FRIDAY OF THE MONTH and will get a new name, to avoid confusion with the Black Rock Lecture Series. Stand by for an announcement of the topics and speakers!
Our Fall classes are now available for enrollment!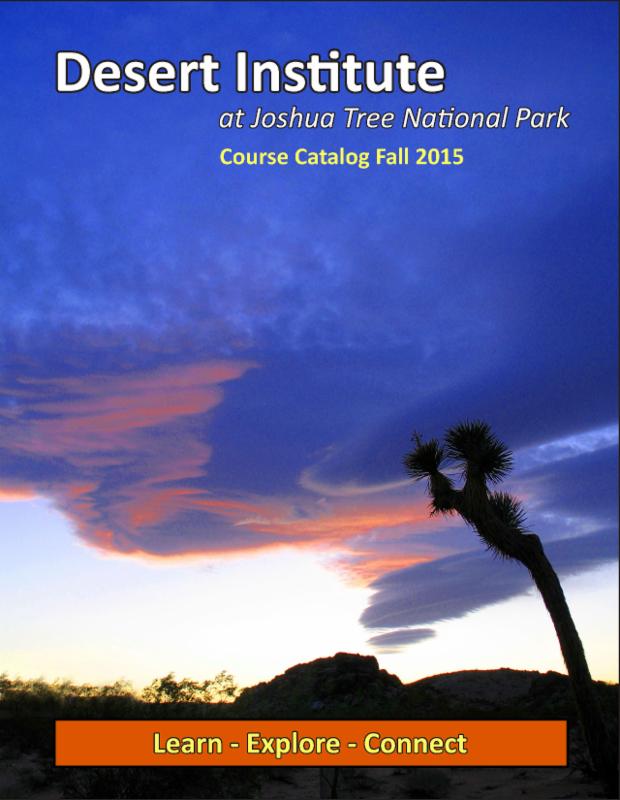 Click for a downloadable, interactive catalog,
or to enroll in any of our courses
call 760-367-5535 (Mon-Fri 8am – 5pm).
Old Schoolhouse Lecture Series
The Desert Institute is proud to present the Fall 2015-Spring 2016 Old Schoolhouse Lecture Series
January 8 – The Forgotten Gold Rush with Paul Smith
February 12 – History of the 29 Palms Artists' Guild with Pat Rimmington
March 11 – Frank Critzer and the Legend of Giant Rock with Barbara Harris
April 8 – The Underhills of 29 Palms with Ann Congdon
May 13 – Joshua Trees: Mystery and Myths with Chris Clarke
June 10 – Cowboy Poetry and Humor with Richard Brewer
The lectures begin at 7 pm and admission is $5.00.  New:  You can purchase a subscription for the entire series for only $40. and, as a subscriber, you will have a reserved seat held until 10 minutes before the lecture begins.  
Click
here to purchase your series subscription.  As always, you can join the speaker for dinner at 5 pm at the 29 Palms Inn.  Please call 760-367-5535 for dinner reservations no later than the Wednesday prior to the dinner!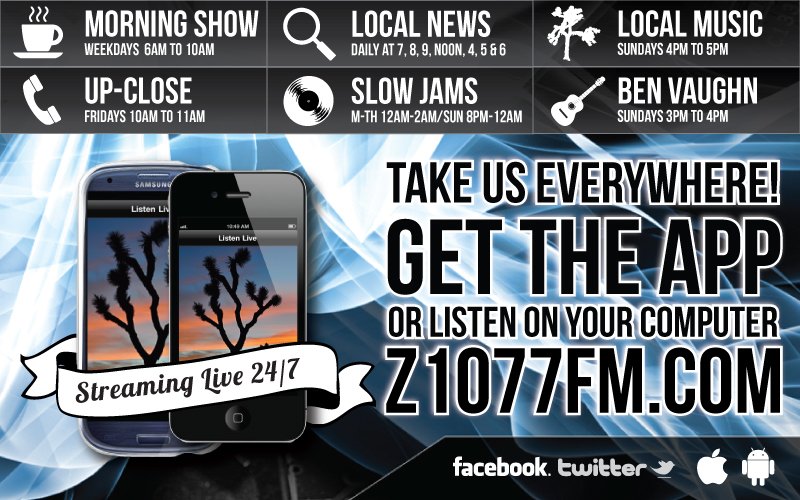 (now streaming worldwide)